This is a group dedicated to organizing and mobilizing volunteers for mission trips to 13 different countrys. Mission Discovery has projects for everyone from junior high to adults.
Compassion is a wonderful Christian based organization where you can sponsor a
child living in poverty. Would you like to sponser a child? This is the place.
SBC North American Mission Board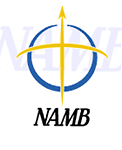 The North American Mission Board of the Southern Baptist Convention is an excellent organization whose efforts are focused on touching the lives in...North America. They do things like support small churches, help start sub-culture churches whether identified by language or economic structure, produce materials to assist college students or the elderly. Lots of videos and more information can be found on-line.
International Mission Board of the SBC

In countries all over the world there are regular people who have felt that God called them to reach people of other cultures and languages, to tell them of the love of God for them. These people are known as "missionaries", living out their God-given mission. Known as the organization who has sent the largest number of missionaries to foreign lands, they also produce beautiful materials to keep us informed of what is happening around the world. Find videos, photos, stories and more information online.
KidzPlace.org
---